Meet the Team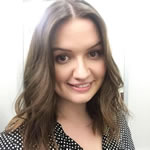 Assistant Editor
Kirstie Pickering
kirstie.pickering@ukimediaevents.com
Kirstie joined the team in early 2017 and brings writing, communications and client experience with her. Now as an assistant editor, she produces content for magazines Business Airport International, Passenger Terminal World and Postal and Parcel Technology International and their websites. Away from the office, you will find her struggling along the pavements of Surrey as she trains for the Great South Run, blogging on her lifestyle website or searching the internet for photos of sausage dogs.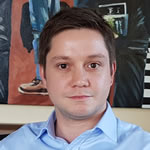 Assistant Editor
Daniel Symonds
daniel.symonds@ukimediaevents.com
Dan joined Business Airport International in 2014 having spent the early years of his career in the recruitment industry. As assistant editor, he now produces daily content for the website and supports the editors with the publication of each exciting new issue. When he's not reporting on the latest aviation news, Dan can be found apprehensively planning his next DIY project for his new home.

Subscribe Now:
To subscribe to Business Airport International magazine, please: CLICK HERE