Work devising and testing ways of operating eVTOL aircraft and drones in cities is gathering pace around the world

Around the world, pressure is increasing on regulators to develop and refine concepts of operations to accommodate the future capabilities new types of aircraft, such as eVTOL aircraft and autonomous drones. Many in the aviation industry envision an advanced air mobility future, where such aircraft transport passengers and cargo around big cities from vertiports.
NASA predicts these operations will be in the order of hundreds of simultaneous operations, from a dozen or more vertiports in an urban area to a destination such as a major airport. Builders of eVTOL aircraft, vertiport developers and future operators are eyeing big city operations as profitable opportunities.
The timeline often predicted in the industry for initial commercial operations is three to five years. This is expected to start with piloted eVTOL aircraft, flying like helicopters in VMC (visual meteorological conditions) using existing ATC resources and procedures. Subsequently moving to much larger scale and autonomous operations in urban areas is seen as a real possibility, prompting the FAA, NASA and other regulators to develop ConOps (concept of operations) for new scenarios.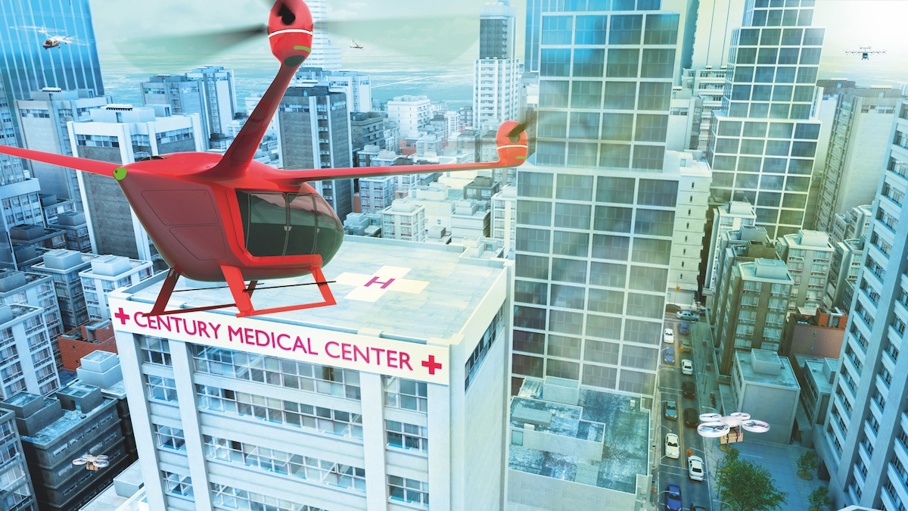 Scaling up
A ConOps is a document that describes system characteristics and how aircraft are going to operate. It does not describe technology implementation but outlines certain technology architectures to satisfy what is stipulated.
"Concepts of operation are extremely important to get from the initial stage of piloted visual flight rules [VFR] flights, to a scalable implementation of a system that has tailored flight rules that leverage new technologies and airspace," said Davis Hackenberg, NASA's AAM (advanced air mobility) mission integration manager.
AAM is an umbrella term that includes small drones, electric aircraft and automated air traffic management. It includes several different use cases involving eVTOL aircraft and different levels of automation. ConOps will vary depending on where the air vehicles fall along a line of automation capability. "You can look at it as a progressive concept of operations," Hackenberg said.
The air vehicles being developed are at various levels of maturity. Subsets include urban air mobility at a range of up to about 75 miles (120km). In addition, some electrically powered aircraft may operate regionally, moving people and cargo at ranges of up to 500 miles (800km).
ConOps will need to leverage more automation technology to increase the scale of operations. The idea of eVTOL aircraft operating at a large scale could be 12 vertiports supporting hundreds of simultaneous operations in a large urban area such as Washington, DC, according to Hackenberg. Companies pursuing this vision are seeking a scale large enough to make a profit while providing a sustainable and affordable service. But in cities it is vital operators ensure safety over people on the ground. For this reason, operations may start in rural areas to build up operational data which proves reliability and shows how detecting and avoiding other aircraft will be accomplished.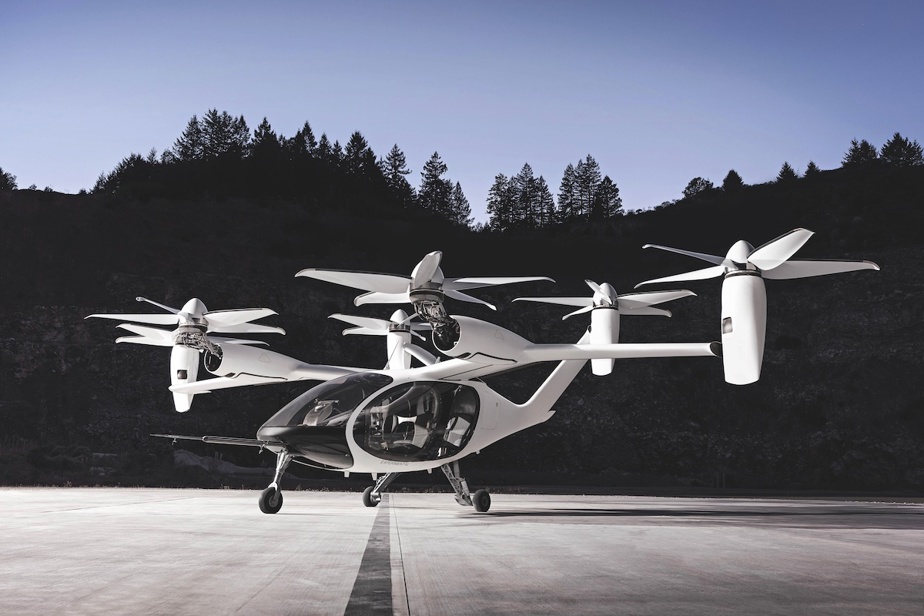 Safety first
The USA is a leader in the pursuit of eVTOL operations, with US companies such as Joby in front on design and test as well as pursuit of certification. However, companies in Europe, China, Korea and Canada are also heavily invested. NASA is making research contributions and cooperating closely with the FAA. The US regulator puts safety first in all of its considerations on how new air vehicles will be regulated and certified.
NASA has recently issued a UAM (urban air mobility) ConOps at Maturity Level 4, which consists of medium density and complexity of operations with collaborative and automated systems. It covers hundreds of operations per day in low visibility over a single metropolitan area with automation systems that do not require human oversight. NASA has worked with the FAA and Deloitte on this ConOps and consulted with 100 stakeholder organizations including legacy aviation leaders, innovators and new entrants to aviation.
NASA also published a Regional Air Mobility paper last year that advocates for investment in AAM technology to make better use of the 5,000 public use airports in the USA. The paper focuses on the use of advanced technology, automation, enhanced operational models, more efficient aircraft and engines to increase safety, accessibility and affordability of regional travel.
The FAA has said it has an AAM strategy framework that includes operating AAM vehicles in the existing ATC system with visual or instrument flight rules (IFR) as appropriate. "For the longer term, we are working with NASA and industry to develop a concept of traffic management to provide an alternative or alternatives for VFR and IFR," the agency said.
The FAA's Urban Air Mobility ConOps Version 1.0 is focused on piloted and crewed operations. It was developed with NASA and industry contributions. The agency concept teams continue to work with NASA and industry "to assess and evaluate uncrewed autonomous vehicles for inclusion in future ConOps releases." The agency is taking a risk-based approach to certifying AAM aircraft and does not have a set time frame to accomplish this. It will use the same methodical processes and data-driven approach that it carries out on all US aircraft certification.
There are more similarities than differences in certifying eVTOL aircraft compared to helicopters. Current regulations allow aircraft to meet strict safety standards in innovative ways, the agency notes. The FAA added, "When tailoring existing rules to new concepts, the FAA determines the certification requirements for the eVTOL aircraft's design, production, airworthiness and operation. Some certifications could require the FAA to issue special conditions or additional airworthiness criteria, depending on the type of project."
Sky corridors
The Aerospace Industries Association (AIA) is participating in the formulation of eVTOL ConOps. AIA vice president of civil aviation David Silver is a member of the Advanced Aviation Advisory Committee (AAAC) which advises the FAA on UAS and UAM issues.
"I don't believe anything is going to change between now and three years in how airspace operates," says Silver. "There is a path to certify a piloted vehicle but not a path to certify an autonomous vehicle. The goal of some of our members is to have fully autonomous vehicles but no one, including AIA expects that to happen in the next three to five years.
"We do intend to understand what we need to do to certify from an autonomous standpoint."
Vehicle-to-vehicle communications and anti-collision technology will be critical for autonomous operations but are still being developed. The US Government and industry are conducting a gap analysis to understand what is needed to enable the full use of new air vehicle technology so ConOps can accommodate any special requirements.
AIA sees a timeline of three to five years for AAM commercial operations as achievable, but it will follow the FAA's lead once the regulator defines what is needed. For one thing, there are not any noise requirements defined yet for eVTOL aircraft operations in a city. Silver believes that defined air corridors will play an important role just as they do today for helicopters.
OEM moves
Development of Joby Aviation's eVTOL aircraft started ten years ago and it has logged more than 1,000 test flights. The company, which is currently flight testing a pre-production prototype plans to begin commercial operations in 2024.
The Joby eVTOL aircraft is powered by two tail-mounted and four wing-mounted rotors which rotate forward for cruise flight. It can transport a pilot and four passengers to a range of 150 miles (240km) at speeds of up to 200mph (320km/h). The company is making progress with certification work and has met nearly 80% of the means of compliance as accepted by the FAA. The aircraft uses fly-by-wire and other technology to enhance the safety of its operations.
Joby has designed its aircraft to fit into the existing aviation system It can use existing runways and helipads, ensuring its capability to enter service as soon as possible. The existing ATC system will support Joby initial and medium-term operations. Meanwhile the FAA, NASA and the aviation community will be evolving systems to address very-high-capacity operations in the long term.
"The work being done on those ConOps studies is more focused on those who are preparing concepts which may not exist today," Joby said.
"Clearly there is tremendous potential for increased automation and autonomy over the coming years."
Meanwhile Wisk, a Boeing and Kittyhawk joint venture created in 2019, is developing an autonomous air taxi to carry passengers. The company's eVTOL aircraft has been in development for a decade, long before the joint venture was formed. The Version 6 aircraft now in development is purpose built for urban air transportation missions and is intended to go to market. However, it is not flying yet. The all-electric air taxi is a fixed wing aircraft with 12 fixed lift rotors for vertical takeoff and landing and one rear mounted propeller for cruise flight. It has a 40km (25 mile) range and flies at 100mph (160km/h) at altitudes up to 5,000ft above the ground.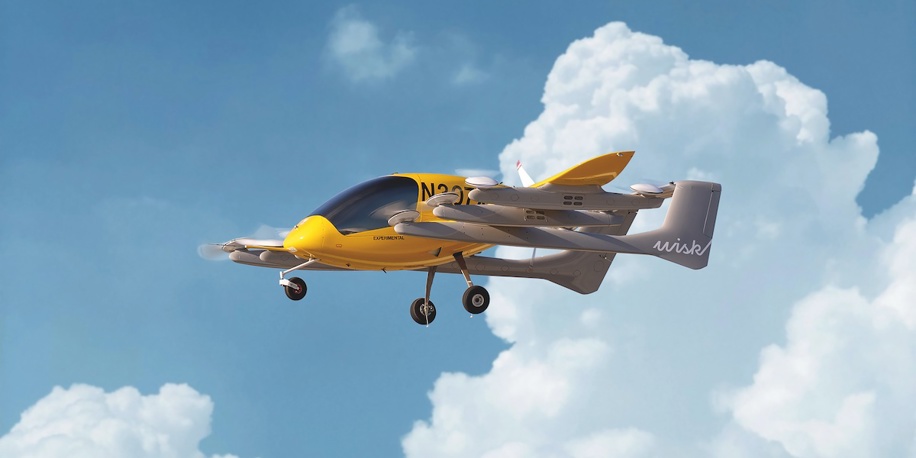 The company has been assessing the urban air transportation ecosystem described in talks with the FAA to develop its own ConOps for autonomous air vehicles. Wisk has partnered on its ConOps with Skyports, a UK-based company that aims to provide infrastructure for eVTOLs and drones and issued its ConOps document earlier this year.
Erick Corona, director of product management and UAS (unmanned aerial systems) operations engineering at Wisk believes there are limitations on the ConOps under consideration by the FAA. One is that low-level VFR operations are "very restrictive." The other envisions Providers of Services for UAM (PSUs) being used to receive and exchange flight information during UAS operations.
Discussions at an industry day held at Ames, Iowa indicated that PSUs will first enable air corridors for UAM operations, such as flying from New York City to JFK International Airport on routes that do not currently exist. These will be fixed routes, not the random routes used by police and news helicopters and will use 4D trajectory-based operations to build trust with ATC organizations.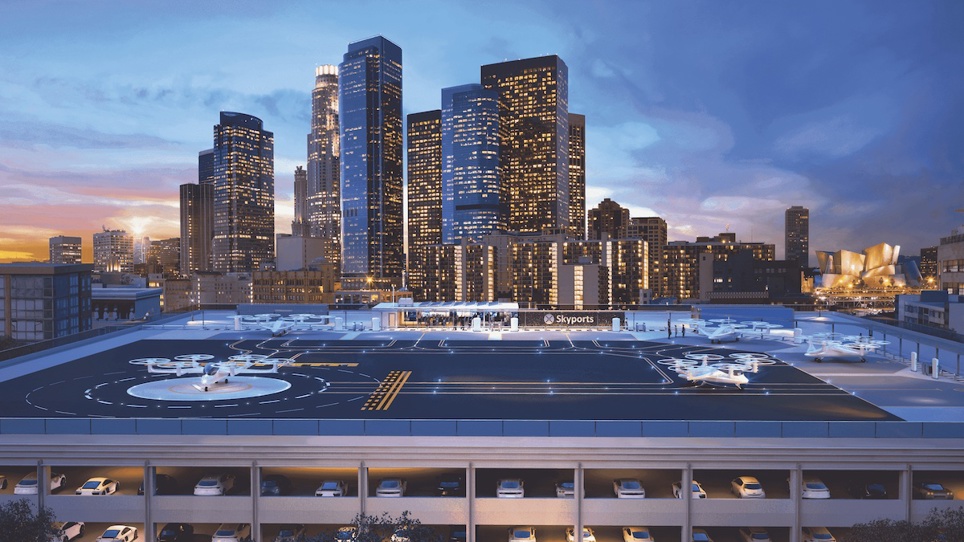 Corona believes there needs to be one ConOps for both manned and unmanned aircraft mixing in this environment and that the design has to be "minimally intrusive to ATC operations." He foresees OEMs, operators and vertiport managers bringing together the information systems needed to manage operations and deconflict traffic on the vertiport surface so ATC does not have to take charge there. The Wisk/Skyports ConOps includes a fleet operations center to coordinate all of the operations within a shared, common operating picture.
Wisk believes its autonomous system will remove pilot error while taking advantage of robotic computer sensing technology. Humans on the ground with situational awareness will provide oversight and intervene by exception which will be better than having a pilot aboard, according to Corona. This is also an advantage due to the pilot shortage. Skyports plans to develop and operate vertiports and is talking to a half dozen airports in the USA that are interested in adding a vertiport to an existing airfield. It is also building a test vertiport in Paris, France, supported by French regulator DGAC and the European Union Aviation Safety Agency (EASA). In addition it has purchased a helipad in London, UK where it plans to support eVTOL aircraft operations.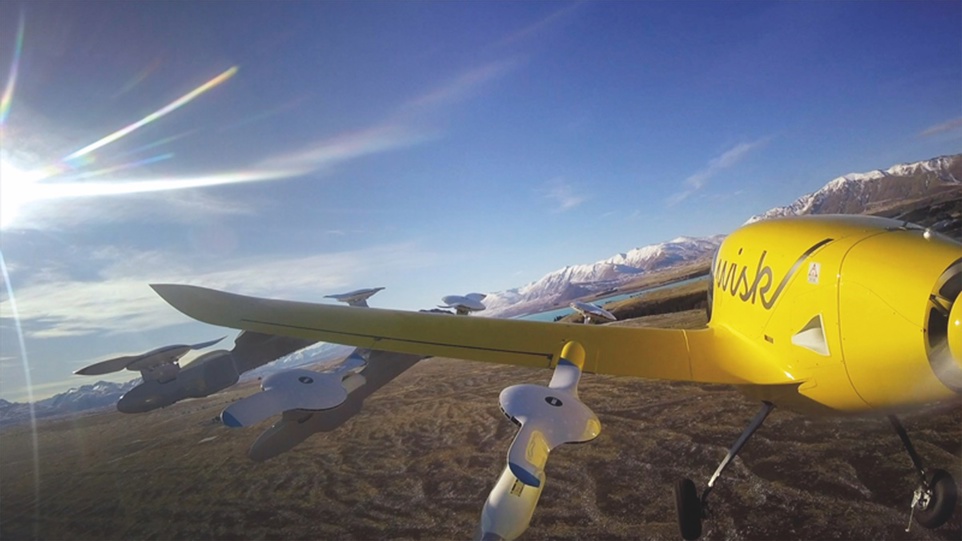 Andrew Giacini, who leads regulatory affairs in the Americas for Skyports, describes a vertiport as more than a mere touchdown point. The sites will also include a taxiway and aircraft stands where passengers can board and exit the eVTOL aircraft and where batteries are recharged or replaced. Taxi operations will eventually be automated.
A lot of equipment and computer systems operating in the background will be needed to manage all aspects of operations without the need for ATC intervention. Skyports plans to serve all eVTOL aircraft operators, not just Wisk.
Skyports partnered with Wisk on the ConOps "in orer to stimulate this conversation and be prepared for the future," Giacini said. The ConOps presents ideas about dynamic scheduling as well as highly redundant communications channels.